Smoking Cessation in the HIV Patient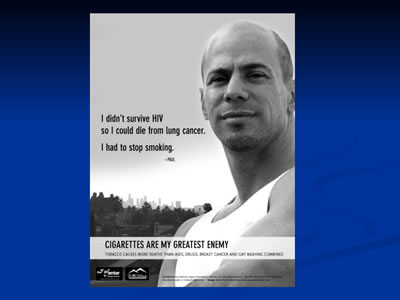 Sorry, this learning module is not available for mobile devices.
Resource ID: CM183
Jameela Yusuff, MD
SUNY Downstate Medical Center
Original Presentation: 4/14/2010
Web Posting: 4/17/2012
CE Expiration: 10/23/2016
The course presents the current approach in the smoking cessation management among HIV patients.
Understand the changing paradigm of HIV.
Understand data on approach and management of smoking cessation among HIV patients.
Be familiar with smoking cessation tools: 5A's, nicotine replacement.

Dr. Yusuff began working with the STAR (Special Treatment and Research) Health Center in 2006. She is board certified in internal medicine and completed an infectious disease fellowship at Beth Israel Medical Center in June 2006. She has conducted research related to predictors of STDs in an urban HIV clinic. Dr. Yusuff coordinates the hepatitis C screening and treatment in the SHC, ensuring quality of care and coordination of services for patients who are co-infected with HIV and HCV.