An Update on HIV & Bone Disease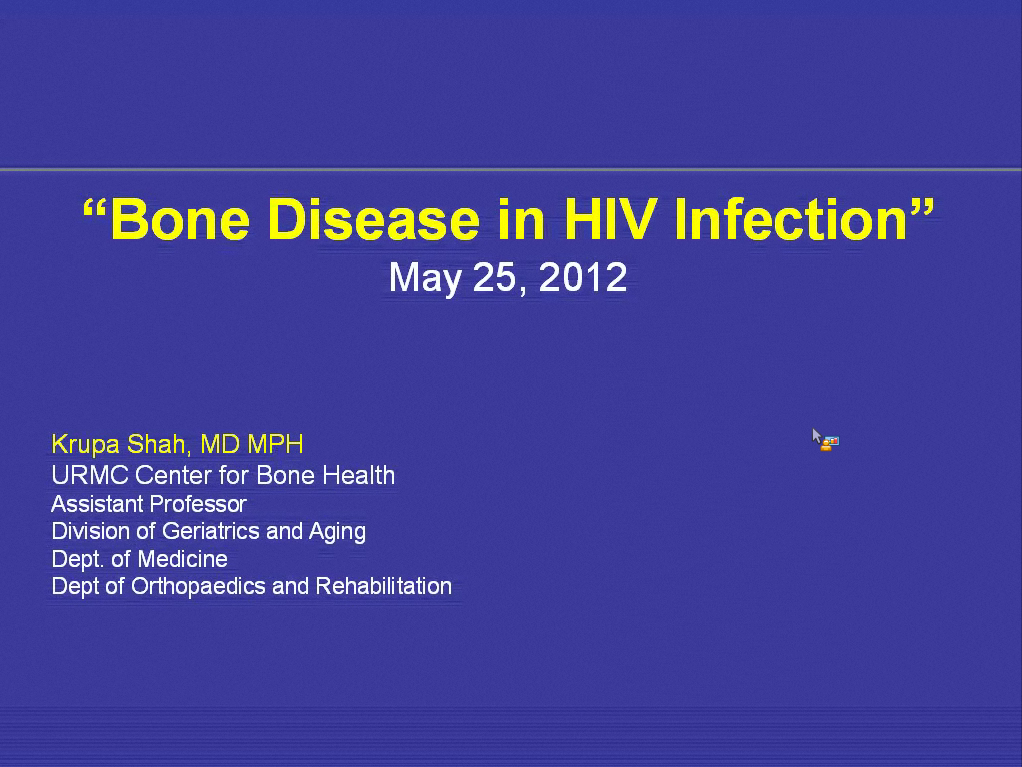 Sorry, this learning module is not available for mobile devices.
Krupa Shah, MBBS, MPH
Assistant Professor
Center for Bone Health, University of Rochester Medical Center
Presentation Date: 5/25/2012
Release Date: 6/21/2012
Describe data that suggests immune reconstitution may play a major role in antiretroviral therapy-related bone loss.
Explain how HIV viral proteins may affect osteoblast and osteoclast function.
Explain how to screen for patients at high risk for osteoporosis and recommendations for preventing bone loss.

Dr. Krupa Shah is a board-certified geriatrician in the Dept of Medicine and the Dept of Orthopaedics. Her clinical and research interests include physical frailty and bone metabolism with a focus on prevention of functional decline and fragility fractures. The overall aim is to improve patient care and quality of life in older adults.