Use of Motivational Interviewing in HIV Care: Theory into Practice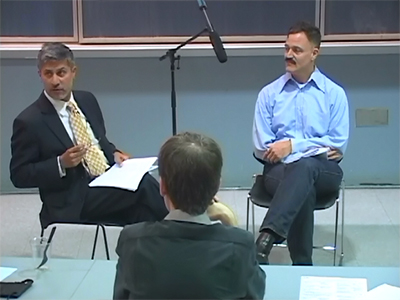 Sorry, this learning module is not available for mobile devices.
Resource ID: CM236
Original Presentation: 5/17/2012
Web Posting: 2/22/2013
Sanjiv Shah, MD, MPH
Assistant Professor Clinical Medicine
North Shore University Hospital

Dr. Sanjiv Shah is currently working in the Division of Infectious Diseases at North Shore University Hospital in Long Island and is an Assistant Professor of Clinical Medicine at Albert Einstein College of Medicine in the Bronx. Dr. Shah received his MD from the University of Nottingham School of Medicine, Nottingham, England. He completed his internal medicine residency at Mount Sinai Medical Center and his infectious diseases fellowship at Montefiore Medical Center/Albert Einstein College of Medicine, Bronx, NY.  He received his MPH in Epidemiology from the Mailman School of Public Health at Columbia.   Most recently, Dr. Shah co-wrote with Steve Abel, a commentary on HIV & Dentistry to mark the hundredth anniversary of the Journal of the American Dental Association.