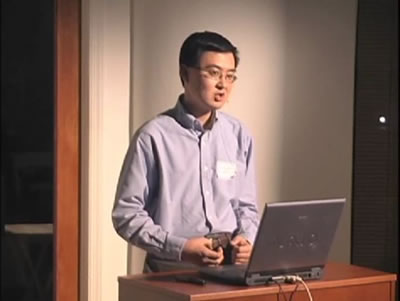 Sorry, this learning module is not available for mobile devices.

COPYRIGHT: Videos of live meetings of PRN in NYC are owned and published by Physicians' Research Network, Inc. Copyright © 2010. All rights reserved.
COLLABORATION STATEMENT: The AIDS Institute is proud of the ongoing collaboration between the Clinical Education Initiative (CEI) and Physicians Research Network (PRN). Founded in 1990, PRN has a well-established reputation for spotlighting the work of the most innovative and influential leaders in the HIV treatment, prevention and research fields through its monthly meetings in New York City. Since 2010, CEI has featured recordings of PRN's monthly events through the CEI website. The combined efforts of both educational institutions have enhanced the continuing educational resources available to New York State clinicians caring for people living with, or at risk for HIV.
Original Release Date: 11/16/2010
Review Date: 11/16/2010
Tae-Wook Chun, PhD
Associate Scientist
National Institute of Allergy and Infectious Diseases
Learning Objectives / Desired Outcomes
At the completion of this educational activity, participants will:
Understand the evolution of HIV reservoir research.
Explain the impact of antiretroviral therapy on HIV reservoirs.
Discuss the mechanisms of HIV persistence in infected individuals receiving antiretroviral therapy.
Examine the feasibility of eradication of HIV in infected individuals receiving antiretroviral therapy.

Tae-Wook Chun received his PhD in Biochemistry, Cellular, and Molecular Biology from Johns Hopkins University School of Medicine. In 1997, he identified and characterized latently infected, resting CD4+ T cells in HIV-infected individuals. He then pursued postdoctoral work at the NIH, where he demonstrated that latent HIV reservoir persists in virtually all infected individuals receiving antiretroviral therapy despite effective suppression of plasma viremia, and that early initiation of antiretroviral therapy leads to a decay of the latent viral reservoir. He is currently an Associate Scientist at the NIH and continues to study the role of viral reservoirs in the pathogenesis of HIV disease and is working towards developing therapeutic strategies aimed at achieving sustained virologic remission in infected individuals without antiretroviral therapy.