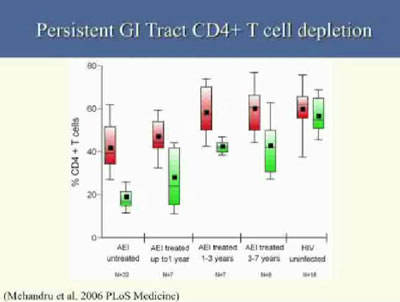 Sorry, this learning module is not available for mobile devices.

COPYRIGHT: Videos of live meetings of PRN in NYC are owned and published by Physicians' Research Network, Inc. Copyright © 2011. All rights reserved.
COLLABORATION STATEMENT: The AIDS Institute is proud of the ongoing collaboration between the Clinical Education Initiative (CEI) and Physicians Research Network (PRN). Founded in 1990, PRN has a well-established reputation for spotlighting the work of the most innovative and influential leaders in the HIV treatment, prevention and research fields through its monthly meetings in New York City. Since 2010, CEI has featured recordings of PRN's monthly events through the CEI website. The combined efforts of both educational institutions have enhanced the continuing educational resources available to New York State clinicians caring for people living with, or at risk for HIV.
Original Release Date: 6/14/2011
Review Date: 6/14/2011
Teresa Evering, MD
Associate Attending Physician
Rockefeller University Hospital
Martin Markowitz, MD
Clinical Director and Staff Investigator, the Aaron Diamond AIDS Research Center
Aaron Diamond Professor at the Rockefeller University
Learning Objectives / Desired Outcomes
At the completion of this educational activity, participants will:
Discuss the effects of HIV-1 on the GI tract and immune reconstitution after cART is given.
Know whether persistent CD4 depletion and immune activation in the lamina propria of the lower GI tract is due to ongoing virus replication.
Appreciate whether 5-drug ART begun during acute and early infection results in virologic and immunologic benefit when compared to standard 3-drug ART?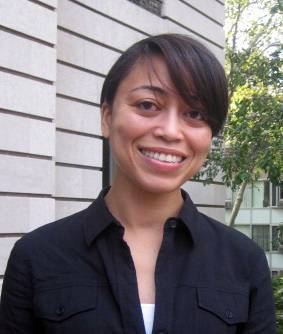 Teresa Evering, MD, is an Associate Attending Physician at the Rockefeller University Hospital and Research Scientist at the ADARC, mentored by Dr. David Ho and Clinical Director of ADARC, Dr. Martin Markowitz. Dr. Evering's research has focused on questions surrounding the potential for ongoing HIV replication during suppressive highly active antiretroviral therapy, and her current work focuses primarily on the central nervous system, an important sanctuary site for HIV-1.

Martin Markowitz is a graduate of Stanford Medical School, completed his postgraduate training in Hematology/Oncology at Cornell Medical College, and Infectious Diseases at New York University. He has worked at the Aaron Diamond AIDS Research Center (ADARC) since 1992, where his research interests have included the pathogenesis and treatment of acute HIV-1 infection, the fitness and transmission of drug resistant HIV-1, and investigations of novel antiretroviral agents as well as pathogenesis-based interventional trials. More recently, research interests have expanded to understanding mechanisms and consequences of immune activation in HIV-infected and uninfected injection drug users and investigating novel approaches to using antiretroviral agents as prevention. Dr. Markowitz has co-authored over 140 peer-reviewed publications in medical journals, serves as a peer reviewer for a wide spectrum of journals and currently chairs the AIDS Research Review Committee for the National Institutes of Health and private funding institutions.