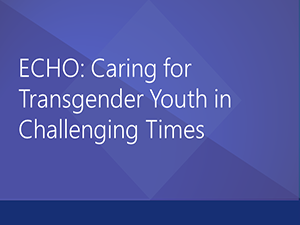 Sorry, this learning module is not available for mobile devices.
Approval Date: 11/9/2022
Published Date: 11/18/2022
This presentation will discuss some strategies for working with parents of transgender youth and adolescents. It will identify best practices for caring for transgender youth, and will describe recent legal challenges to access to care in the United States.
Karen Teelin, MD, MSED, FAAP
Assistant Professor
SUNY Upstate Medical University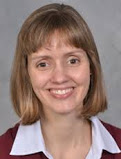 Karen Teelin, MD, MSED, FAAP is Assistant Professor of Pediatrics at SUNY Upstate Medical University and Golisano Children's Hospital in Syracuse, New York, where she is an Adolescent Medicine specialist. Dr. Teelin is a graduate of the University of Massachusetts Medical School. She did her pediatric residency and fellowship training at Golisano Children's Hospital, SUNY Upstate Medical University, including additional training in medical care of transgender adolescents. She completed the Leadership in Adolescent Health course in Rochester, NY at Strong/Memorial Hospital. She also has a Master's of Science in Education from the University of Pennsylvania. Her clinical interests include sexual health, gender dysphoria, menstrual concerns, eating disorders, and headaches. She runs the Pediatric and Adolescent Gender Clinic in Syracuse NY, as well as the Adolescent Consult Clinic. Dr. Teelin is involved in training pediatric and psychiatry residents as well as medical students, and she has won three teaching awards from medical students, most recently the Alpha Omega Alpha teaching award in 2016. She has been an Associate Course Director in the medical school. She was a member of the NYPATH (New York Promoting and Advancing Teen Health) Advisory Council, and is involved locally in increasing LARC access for adolescents in Syracuse.