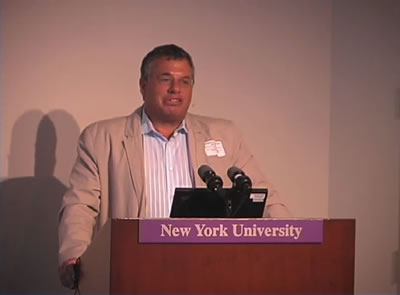 Sorry, this learning module is not available for mobile devices.

COPYRIGHT: Videos of live meetings of PRN in NYC are owned and published by Physicians' Research Network, Inc. Copyright © 2011. All rights reserved.
COLLABORATION STATEMENT: The AIDS Institute is proud of the ongoing collaboration between the Clinical Education Initiative (CEI) and Physicians Research Network (PRN). Founded in 1990, PRN has a well-established reputation for spotlighting the work of the most innovative and influential leaders in the HIV treatment, prevention and research fields through its monthly meetings in New York City. Since 2010, CEI has featured recordings of PRN's monthly events through the CEI website. The combined efforts of both educational institutions have enhanced the continuing educational resources available to New York State clinicians caring for people living with, or at risk for HIV.
Original Release Date: 8/9/2011
Review Date: 6/25/2012
Stephen E. Goldstone, MD, FACS
Assistant Clinical Professor of Surgery
Mount Sinai School of Medicine
Learning Objectives / Desired Outcomes
At the completion of this educational activity, participants will:
Understand important history-taking questions to aid in diagnosing common anorectal disorders in MSM.
Identify common anorectal disorders during physical examination in MSM.
Understand the best treatment options for common anorectal disorders in MSM.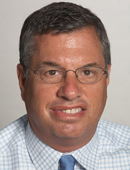 Stephen E. Goldstone is an Assistant Clinical Professor of Surgery at The Icahn School of Medicine at Mount Sinai and has a surgical practice in New York City. Dr. Goldstone has spoken at conferences around the world and has done extensive research on human papillomavirus (HPV). His work has been published in many prestigious medical journals, and is currently involved in testing both prevention and treatment procedures for HPV. He is a past-president of the International Anal Neoplasia Society and a member of the AIDS Malignancy Consortium.