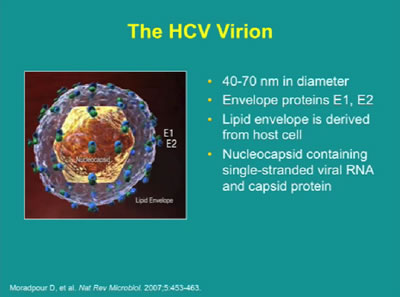 Sorry, this learning module is not available for mobile devices.

COPYRIGHT: Videos of live meetings of PRN in NYC are owned and published by Physicians' Research Network, Inc. Copyright © 2011. All rights reserved.
COLLABORATION STATEMENT: The AIDS Institute is proud of the ongoing collaboration between the Clinical Education Initiative (CEI) and Physicians Research Network (PRN). Founded in 1990, PRN has a well-established reputation for spotlighting the work of the most innovative and influential leaders in the HIV treatment, prevention and research fields through its monthly meetings in New York City. Since 2010, CEI has featured recordings of PRN's monthly events through the CEI website. The combined efforts of both educational institutions have enhanced the continuing educational resources available to New York State clinicians caring for people living with, or at risk for HIV.
Original Release Date: 10/11/2011
Review Date: 6/29/2012
Andrew Talal, MD, MPH
Associate Medical Director
Center for the Study of Hepatitis C at the Weill Cornell Medical College
Learning Objectives / Desired Outcomes
At the completion of this educational activity, participants will:
Understand the current approach to the diagnosis and staging of hepatitis C virus (HCV) infection.
Know how HIV/HCV coinfection affects HCV pathogenesis.
Appreciate treatment outcomes and side effect management to pegylated interferon and ribavirin in both HCV monoinfected and HIV/HCV coinfected individuals.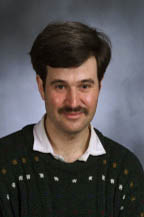 Andrew Talal is Associate Professor of Medicine and Associate Medical Director at the Center for the Study of Hepatitis C at the Weill Cornell Medical College. Following his research fellowship in Gastrointestinal Epidemiology at the University of North Carolina at Chapel Hill, Dr Talal became a Rockefeller University Clinical Scholar in the laboratory of Dr. David Ho where he investigated the pathogenesis of HIV in the gut associated lymphoid tissue. In February 2000, Dr. Talal joined the faculty at Weill Cornell where he founded the Viral Hepatitis Clinic, the Center's Translational Research Laboratory. His research interests include investigation of chemokines as mediators of fibrogenesis and noninvasive biomarkers of hepatic fibrosis. He also has been interested in HCV management in disenfranchised populations including HIV/HCV coinfected and those on opiate agonist therapy.