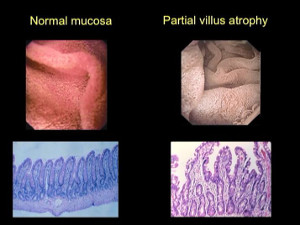 Sorry, this learning module is not available for mobile devices.

COPYRIGHT: Videos of live meetings of PRN in NYC are owned and published by Physicians' Research Network, Inc. Copyright © 2011. All rights reserved.
COLLABORATION STATEMENT: The AIDS Institute is proud of the ongoing collaboration between the Clinical Education Initiative (CEI) and Physicians Research Network (PRN). Founded in 1990, PRN has a well-established reputation for spotlighting the work of the most innovative and influential leaders in the HIV treatment, prevention and research fields through its monthly meetings in New York City. Since 2010, CEI has featured recordings of PRN's monthly events through the CEI website. The combined efforts of both educational institutions have enhanced the continuing educational resources available to New York State clinicians caring for people living with, or at risk for HIV.
Original Release Date: 11/15/2011
Review Date: 7/20/2012
Donald P. Kotler, MD
Professor of Medicine
Columbia University College of Physicians and Surgeons
Learning Objectives / Desired Outcomes
At the completion of this educational activity, participants will:
Describe the heterogeneity of the HIV-infected population of New York City and its varied effects on GI disease.
Review the clinical manifestations of HIV-associated and selected non-HIV associated GI diseases that affect our patients.
Utilize algorithms for the evaluation of specific clinical GI syndromes.

Donald P. Kotler is a gastroenterologist, an expert on GI manifestations of HIV disease, and a pioneer in the study of the AIDS wasting syndrome. Dr. Kotler has concentrated on the study of body composition in order to define the characteristics of malnutrition in HIV infection and other diseases, as well as strategies to reverse the wasting process. He has been the Principal investigator on single-site and multi-center studies of nutritional therapies for HIV-associated malnutrition. In addition, Dr. Kotler has studied the opportunistic enteric complications of AIDS as well as the role of HIV as an enteric pathogen. More recently, he has studied the body composition and metabolic abnormalities associated with lipodystrophy, and is applying his knowledge and laboratory techniques to the study of chronic liver disease.