Home
>
Courses
> ACTHIV 2016 Conference - Sexually Transmitted Infections: Your Doorway to Opportunities!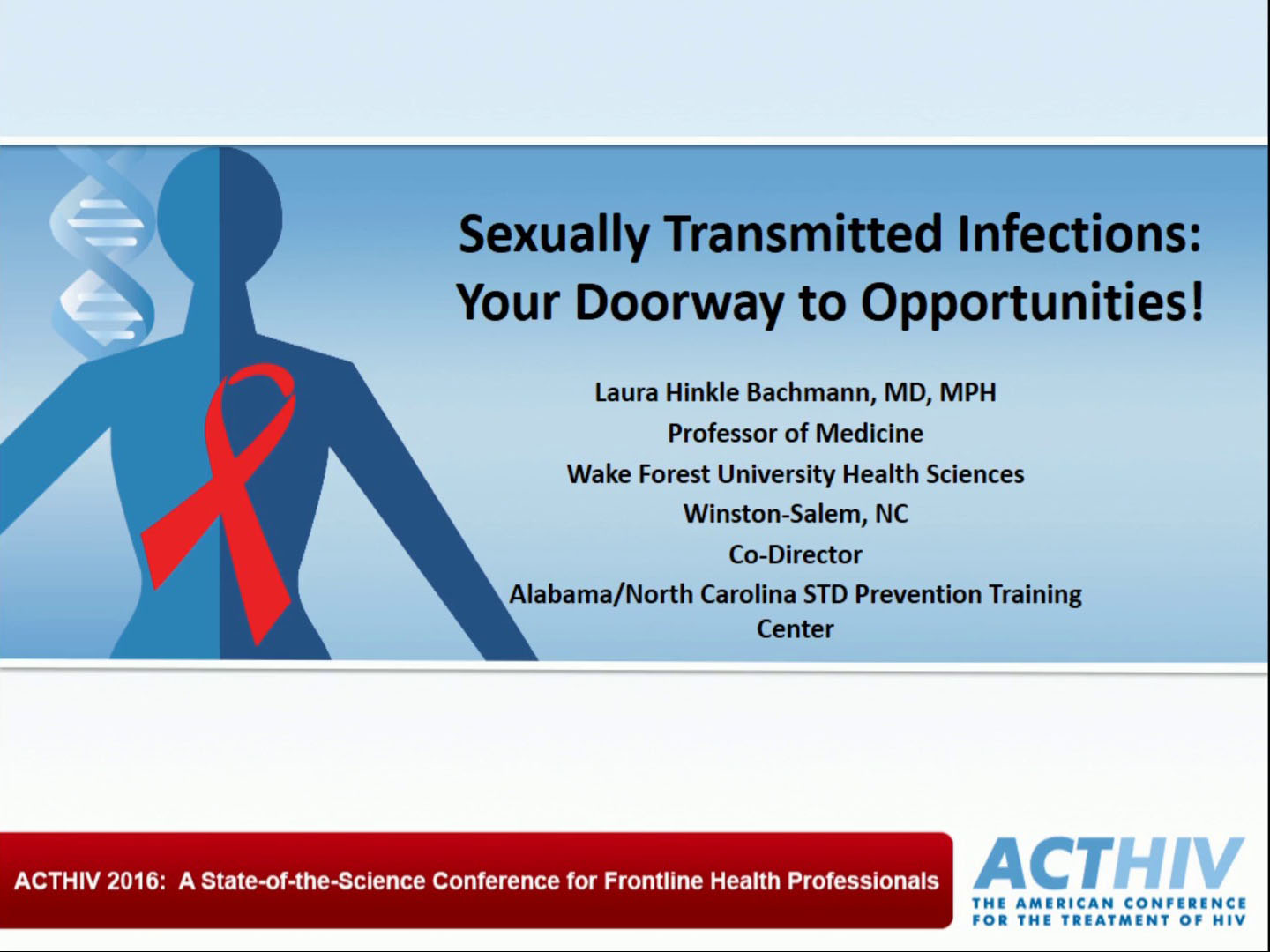 Sorry, this learning module is not available for mobile devices.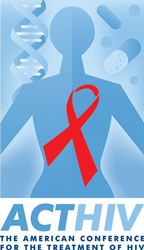 Original Release Date: 4/29/2016
Review Date: 9/15/2016
Laura H. Bachmann, MD, MPH
Associate Professor of Medicine
Wake Forest University Health Sciences, Winston-Salem, NC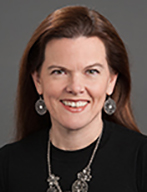 Laura Bachmann, MD is a Professor of Medicine at Wake Forest University Health Sciences and Medical Director, Guilford County Department of Health and Human Services, Public Health Division. Boarded in Internal Medicine and Infectious Diseases, Dr. Bachmann specializes in STD and HIV care with more than 15 years of experience practicing in both university and public health settings. She is an expert in the diagnosis and management of STDs, including HIV and serves as a consultant to the CDC STD Treatment Guidelines. She has performed research addressing a variety of STD/HIV control issues including the performance of nucleic acid amplification tests for the diagnosis of rectal and pharyngeal gonorrhea and chlamydia as well as studies elucidating the prevalence of risk behaviors amongst at risk populations and an evaluation of a computer-assisted, provider-delivered intervention to reduce HIV transmission among HIV-infected MSM in the HIV primary care setting.
Continuing Education Credit
(The CE accreditation for this course has expired - this section is only for your information)
The enduring material is jointly provided by William Beaumont Hospital, American Academy of CME, Inc., and the American Conference for the Treatment of HIV (ACTHIV).
The 10th Annual American Conference for the Treatment of HIV (ACTHIV) was held April 28-30, 2016 in Dallas, TX. The Conference was supported by funding from the Clinical Education Initiative, New York State Department of Health, AIDS Institute; and from the HIV Medicine Association (HIVMA). The conference and this web archive were supported by educational grants from Bristol-Myers Squibb; Gilead Sciences; Janssen Therapeutics, Division of Janssen Products, LP; Merck & Co.; and ViiV Healthcare.
Bibliographic Sources:
http:// www.cdc.gov/std http:// www.cdc.gov/std
http://www.stdptc.org http://www.stdptc.org
http://www.nnptc.org http://www.nnptc.org
Sena AC, Wolff M, Martin DH, et al. Predictors of serological cure and Serofast State after treatment in HIV- negative persons with early syphilis. Clin Infect Dis. Dec 2011;53(11):1092-1099.
Workowski KA and Bolan GA. Sexually Transmitted Diseases Treatment Guidelines, 2015. MMWR Recomm Rep 2015;64(No. RR 3):1-138.
Bachmann L, et al. Nucleic acid amplification tests for diagnosis of Neisseria gonorrhoeae oropharyngeal infections. J Clin Micro. 2009;47:902-907.
Marcus JL, et al. Infections missed by urethral-only screening for chlamydia or gonorrhea detection among men who have sex with men. Sex Transm Dis. Oct 2011;38:922-4.
Kissinger P, Adamski A. Trichomoniasis and HIV interactions: a review. Sex Transm Infect. 2013;89(6):426-33.
Miller MR, Nyirjesy P. Refractory Trichomoniasis in HIV-positive and HIV-negative Subjects. Curr Infect Dis Rep 2011;13:595-603.
Schwebke JR, et al. Molecular testing for Trichomonas vaginalis in women: results from a prospective U.S. clinical trial. J Clin Microbiol. Dec 2011:4106-4111.