Home
>
Courses
> ACTHIV 2016 Conference - Important Drug-Drug Interactions with Antiretroviral and Hepatitis C Drugs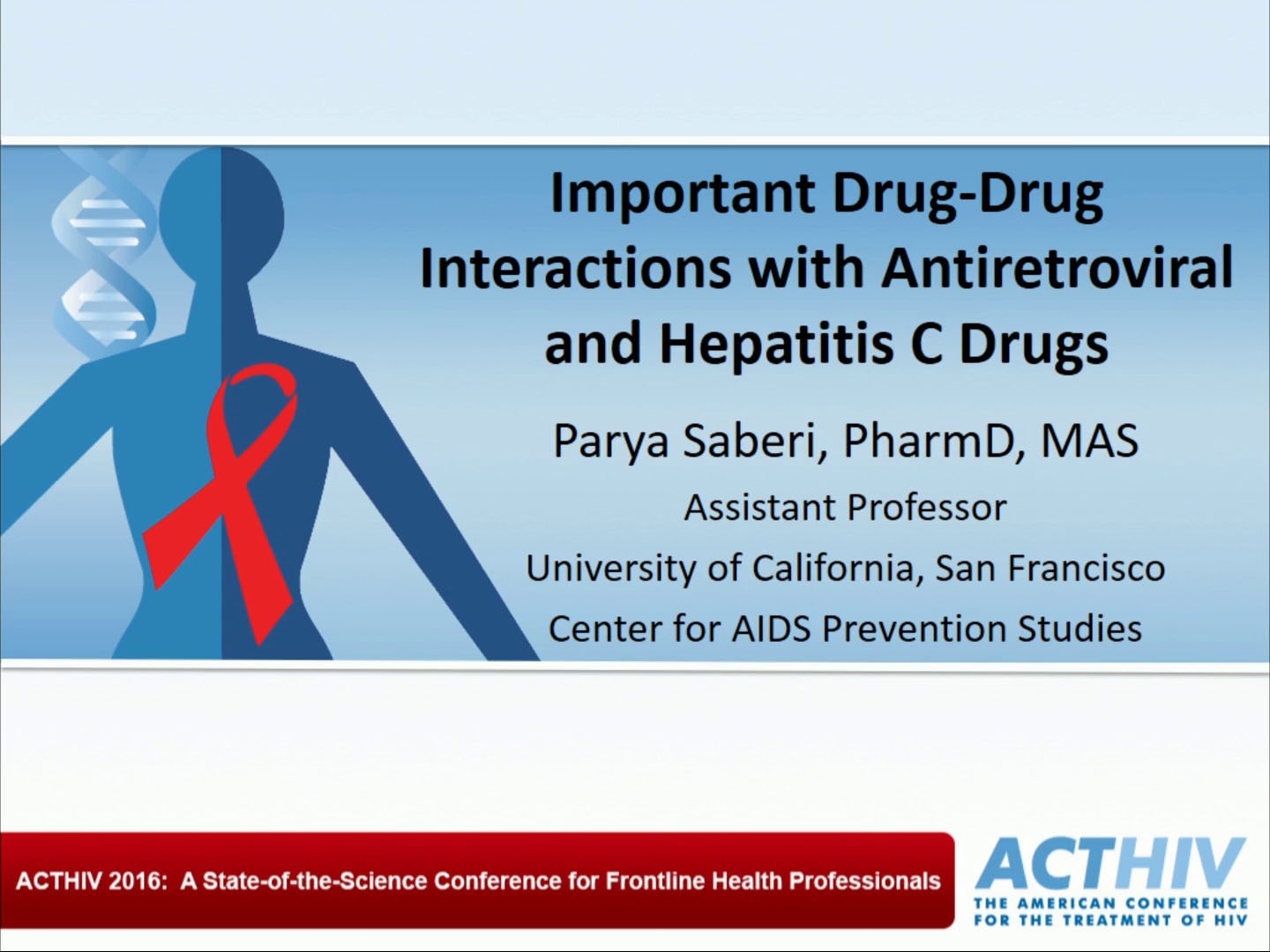 Sorry, this learning module is not available for mobile devices.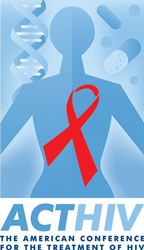 Original Release Date: 4/28/2016
Review Date: 9/15/2016
Parya Saberi, PharmD, MAS
Assistant Professor
University of California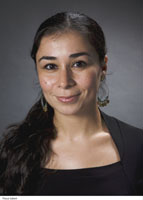 Parya Saberi, PharmD, MAS, AAHIVP, is an Assistant Professor in the Department of Medicine at the University of California, San Francisco's Center for AIDS Prevention Studies. Her primary practice site is at San Francisco General Hospital where she is an HIV Clinical Pharmacist at Ward 86 (Positive Health Program).
Continuing Education Credit
(The CE accreditation for this course has expired - this section is only for your information)
The enduring material is jointly provided by William Beaumont Hospital, American Academy of CME, Inc., and the American Conference for the Treatment of HIV (ACTHIV).
The 10th Annual American Conference for the Treatment of HIV (ACTHIV) was held April 28-30, 2016 in Dallas, TX. The Conference was supported by funding from the Clinical Education Initiative, New York State Department of Health, AIDS Institute; and from the HIV Medicine Association (HIVMA). The conference and this web archive were supported by educational grants from Bristol-Myers Squibb; Gilead Sciences; Janssen Therapeutics, Division of Janssen Products, LP; Merck & Co.; and ViiV Healthcare.
Bibliographic Sources: