Home
>
Courses
> Antiretroviral Pre-exposure Prophylaxis (PrEP) for HIV Prevention: Efficacy Trials and Planning for Results
Antiretroviral Pre-exposure Prophylaxis (PrEP) for HIV Prevention: Efficacy Trials and Planning for Results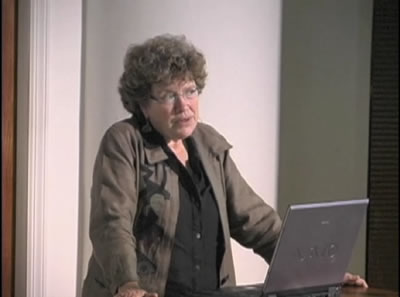 Sorry, this learning module is not available for mobile devices.

COPYRIGHT: Videos of live meetings of PRN in NYC are owned and published by Physicians' Research Network, Inc. Copyright © 2010. All rights reserved.
COLLABORATION STATEMENT: The AIDS Institute is proud of the ongoing collaboration between the Clinical Education Initiative (CEI) and Physicians Research Network (PRN). Founded in 1990, PRN has a well-established reputation for spotlighting the work of the most innovative and influential leaders in the HIV treatment, prevention and research fields through its monthly meetings in New York City. Since 2010, CEI has featured recordings of PRN's monthly events through the CEI website. The combined efforts of both educational institutions have enhanced the continuing educational resources available to New York State clinicians caring for people living with, or at risk for HIV.
Original Release Date: 3/23/2010
Review Date: 3/23/2010
Connie Celum, MD, MPH
Professor of Global Health and Medicine
University of Washington
Learning Objectives / Desired Outcomes
At the completion of this educational activity, participants will:
Summarize the rationale, design and status of ongoing efficacy trials of antiretroviral pre-exposure prophylaxis (PrEP) for HIV prevention.
Discuss considerations for implementation if PrEP is shown to be efficacious and safe.
Discuss remaining research questions about PrEP.

Connie Celum, MD is Professor of Global Health and Medicine at University of Washington and Director of the International Clinical Research Center in the Dept of Global Health. She received her medical school and internal medicine residency training at University of California San Francisco and infectious disease training and epidemiology training at University of Washington. Her research currently focuses on clinical trials of biomedical HIV prevention and combination HIV prevention strategies with the objective to find effective strategies to reduce HIV acquisition and transmission.