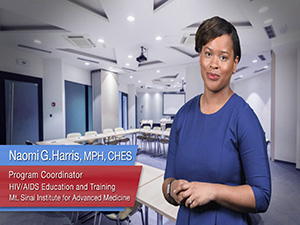 Sorry, this learning module is not available for mobile devices.
Original Release Date: 6/5/2017
Review Date: 6/27/2017
This is a short public service announcement.
Available supporting document:
Naomi G. Harris, MPH, CHES
Program Coordinator
Mt. Sinai Institute for Advanced Medicine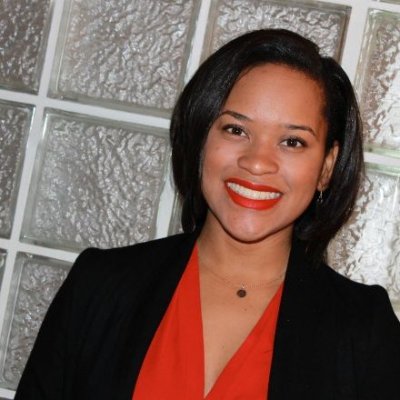 Naomi Harris is a Program Coordinator of HIV/AIDS Education and Training at the Mount Sinai Institute for Advanced Medicine in New York City. She has over 7 years of experience in HIV and HCV curriculum development and facilitation with a special interest in social determinants of health. Ms. Harris received her MPH from Emory University in Behavioral Sciences and Health Education and BA in psychology from Duke University.