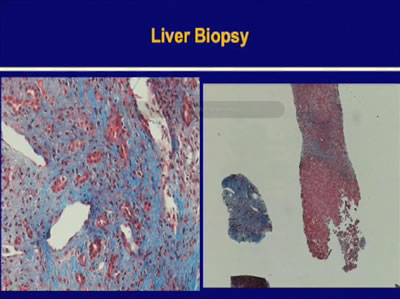 Sorry, this learning module is not available for mobile devices.

COPYRIGHT: Videos of live meetings of PRN in NYC are owned and published by Physicians' Research Network, Inc. Copyright © 2009. All rights reserved.
COLLABORATION STATEMENT: The AIDS Institute is proud of the ongoing collaboration between the Clinical Education Initiative (CEI) and Physicians Research Network (PRN). Founded in 1990, PRN has a well-established reputation for spotlighting the work of the most innovative and influential leaders in the HIV treatment, prevention and research fields through its monthly meetings in New York City. Since 2010, CEI has featured recordings of PRN's monthly events through the CEI website. The combined efforts of both educational institutions have enhanced the continuing educational resources available to New York State clinicians caring for people living with, or at risk for HIV.
Original Release Date: 11/17/2009
Review Date: 11/17/2009
Douglas T. Dieterich, MD
Professor of Medicine
Icahn School of Medicine at Mount Sinai, New York, NY
Learning Objectives / Desired Outcomes
At the completion of this educational activity, participants will:
Explain the importance of diagnosing and evaluating HIV / HBV coinfection.
Describe how to treat chronic hepatitis B in the setting of HIV coinfection.
Discern renal toxicity issues in treating HIV & HBV.
Explain the importance of screening for hepatocellular carcinoma (HCC) in HIV/HBV coinfected patients.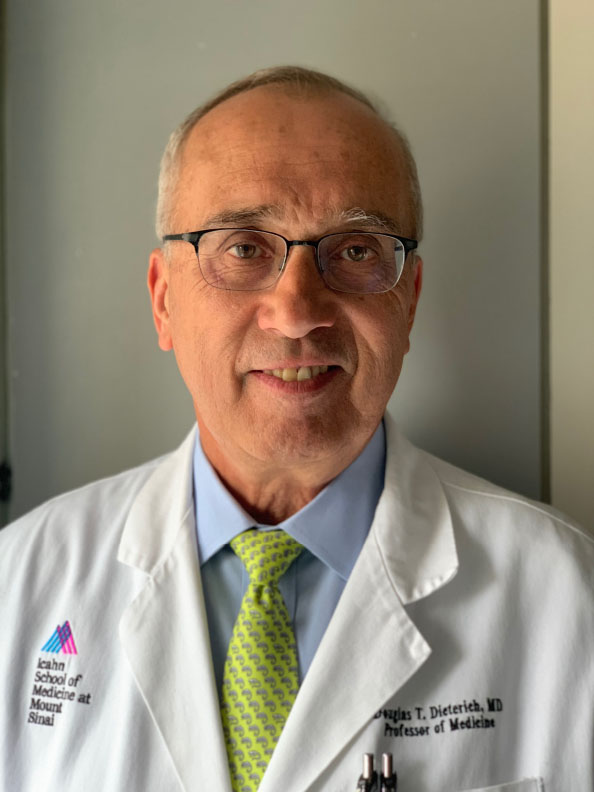 Douglas T. Dieterich, MD is currently Professor of Medicine in the Division of Hepatology, with a triple appointment in the divisions of Liver Disease, Gastroenterology, and Infectious Diseases at the Icahn School of Medicine at Mount Sinai in New York City. He is an investigator for several ongoing studies evaluating the safety and efficacy of various antiviral treatment regimens for chronic hepatitis B & C. He has served on several committees of the AIDS Clinical Trials Group at the National Institutes of Health (NIH), including the Steering Committee of the Opportunistic Infections Core Committee and the Cytomegalovirus (CMV) Committee. He was Chair and Co-Chair, respectively, of the Enteric Parasites Committee and the Protozoan Committee. He also served on the NIH Study Sections for CMV and cryptosporidiosis. Widely published, Dr. Dieterich is the author of numerous journal articles, abstracts and book chapters on viral hepatitis and AIDS associated infections of the gastrointestinal tract and liver.