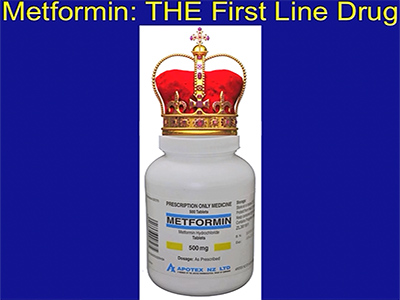 Sorry, this learning module is not available for mobile devices.

COPYRIGHT: Videos of live meetings of PRN in NYC are owned and published by Physicians' Research Network, Inc. Copyright © 2019. All rights reserved.
COLLABORATION STATEMENT: The AIDS Institute is proud of the ongoing collaboration between the Clinical Education Initiative (CEI) and Physicians Research Network (PRN). Founded in 1990, PRN has a well-established reputation for spotlighting the work of the most innovative and influential leaders in the HIV treatment, prevention and research fields through its monthly meetings in New York City. Since 2010, CEI has featured recordings of PRN's monthly events through the CEI website. The combined efforts of both educational institutions have enhanced the continuing educational resources available to New York State clinicians caring for people living with, or at risk for HIV.
Approval Date: 11/18/2019
Published Date: 11/18/2019
Anne K. Monroe, MD, MSPH
Assistant Professor of Medicine, Division of General Internal Medicine
The Johns Hopkins University School of Medicine, Baltimore, MD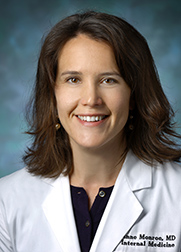 Anne Monroe is an Assistant Professor in the Division of General Internal Medicine at the Johns Hopkins University School of Medicine. She completed medical school at SUNY Stony Brook, Internal Medicine residency and a Master of Science in Public Health degree at Jackson Memorial Hospital/University of Miami, and General Internal Medicine fellowship at Johns Hopkins. Her emphasis during fellowship training was HIV clinical care and HIV outcomes research. Since joining the faculty at Johns Hopkins, she has received a career development grant from the NIH to study how mental health and substance use disorders affect retention in HIV care and how to address these problems to improve retention. Her other research interests include metabolic and cardiovascular complications of HIV infection. She provides clinical care to a panel of HIV-infected patients at the Johns Hopkins Moore Clinic and precepts Internal Medicine residents at the Internal Medicine Residency Ambulatory Practice.