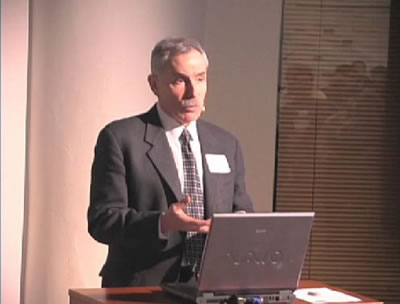 Sorry, this learning module is not available for mobile devices.

COPYRIGHT: Videos of live meetings of PRN in NYC are owned and published by Physicians' Research Network, Inc. Copyright © 2011. All rights reserved.
COLLABORATION STATEMENT: The AIDS Institute is proud of the ongoing collaboration between the Clinical Education Initiative (CEI) and Physicians Research Network (PRN). Founded in 1990, PRN has a well-established reputation for spotlighting the work of the most innovative and influential leaders in the HIV treatment, prevention and research fields through its monthly meetings in New York City. Since 2010, CEI has featured recordings of PRN's monthly events through the CEI website. The combined efforts of both educational institutions have enhanced the continuing educational resources available to New York State clinicians caring for people living with, or at risk for HIV.
Original Release Date: 3/15/2011
Review Date: 3/15/2011
Kenneth Mayer, MD
Professor of Medicine and Community Health
Brown University
Learning Objectives / Desired Outcomes
At the completion of this educational activity, participants will:
Understand how oral antiretroviral agents may be used for pre- and post-exposure prophylaxis.
Understand how topical antiretroviral agents may be used as microbicides to prevent HIV transmission.
Understand the recent results of the CAPRISA 004 and iPrEx efficacy trials, and learn about upcoming chemoprophylaxis trials, and when their results will be known.
Learn about the possibility of using novel antiretroviral agents for chemoprophylaxis.

Kenneth Mayer, MD, is Professor of Medicine and Community Health at Brown University, Director of the Brown University AIDS Program, and Attending Physician in the Infectious Diseases Division of the Miriam Hospital in Providence, Rhode Island; and Medical Research Director at Boston's Fenway Community Health Center, where (since 1983) he has conducted studies of HIV's natural history and transmission. He has co-authored over 400 articles, chapters and other publications on AIDS and related infectious disease topics, and is a frequent lecturer and presenter at national and international conferences and symposia.