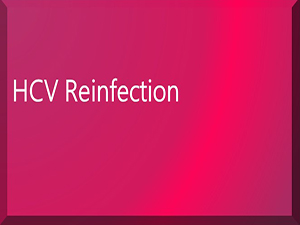 Sorry, this learning module is not available for mobile devices.
Original Release Date: 3/9/2021
Termination Date: 03/09/2024
Review Date: 5/26/2021
Anthony Martinez, MD, AAHIVS
Associate Professor of Medicine
University at Buffalo, School of Medicine
Learning Objectives / Desired Outcomes
At the completion of this educational activity, participants will:
Discuss the rates of HCV re-infection after HCV treatment.
Discuss key populations at risk for re-infection.
Discuss methods to decrease re-infection rates and address treatment in patients with re-infection.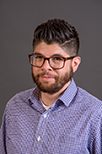 Anthony Martinez, MD is Associate Professor of Medicine and Medical Director of Hepatology at the University at Buffalo. His interests are in development of novel treatment modalities for hepatitis C among people who use drugs. He has worked extensively in the field of addiction medicine and specializes in treating patients with hepatitis C and opiate dependency. Martinez is the director of the HCV mini-residency program funded by New York State at the University at Buffalo. A nationally and internationally recognized expert, he has been a principle investigator on numerous clinical trials and has been involved in the study of many novel agents for HCV specifically among drug users. He is a member of the American Association for the Study of Liver Disease where he was recently elected to the HCV special interest group steering committee, the European Association for the Study of The Liver and the American Society of Addiction Medicine
Continuing Education Credit
The target audience is health care professionals interested in HIV/HCV/STD/Drug User Health continuing medical education.
Accreditation Statement
CME
The University of Rochester School of Medicine and Dentistry is accredited by the Accreditation Council for Continuing Medical Education to provide continuing medical education for physicians.
The University of Rochester School of Medicine and Dentistry designates this enduring material for a maximum of 1.0 AMA PRA Category 1 CreditsTM. Physicians should claim only the credit commensurate with the extent of their participation in the activity.
CNE
The University of Rochester Center for Nursing Professional Development is accredited with distinction as a provider of continuing nursing education by the American Nurses Credentialing Center's Commission on Accreditation.
1.0 Nursing Contact Hours will be provided.
Disclosure Statement
ACCME Standards for Commercial Support of CME require that presentations be free of commercial bias and that any information regarding commercial products/services be based on scientific methods generally accepted by the medical community. When discussing therapeutic options, speakers are requested to use only generic names. If they use a trade name, then those of several companies should be used. If a presentation includes discussion of any unlabeled or investigational use of a commercial product, speakers are required to disclose this to the participants.
No commercial funds have been received to support this educational activity.
Planning Committee and Speakers Disclosures:
A conflict of interest (COI) occurs when an individual has an opportunity to affect educational content about healthcare products or services of a commercial interest with which she/he has a financial relationship and/or personal relationship. The following planners and presenters of this CNE/CME activity have disclosed no relevant personal or financial relationships with any commercial interests pertaining to this activity: Cherry Jones, MA, MSW; Emily Scognamiglio, MPH; Angelica Ramirez, MPA; Jeffrey Weiss, PhD; Linda Wang, MD; Monica Barbosu, MD, PhD; Oksana Babiy, BS, Tamara Eis, MS, RN-BC.
Anthony Martinez, MD, AAHIVS has disclosed the following relevant financial disclosures in the past 12 months with manufacturers of the product or services that may be presented in this activity: Consultant:Gilead, Abbvie; Grant/Research Support: Gilead, Intercept, Allergan; Speakers' Bureau: AbbVie, Gilead, Eaisai.
Details:
This online video and post-activity evaluation are 60 min. in length.
After you complete the video portion of this educational activity there will be a post-activity evaluation and quiz.
You must pass the quiz with a score of 80% or higher to receive the CE certificate.
If successful, you will be provided instructions to print your CE certificate at the completion of this activity.
Bibliographic Sources to Allow for Further Study:
Falade-Nwulia, O., Sulkowski, M. S., Merkow, A., Latkin, C., & Mehta, S. H. (2018). Understanding and addressing hepatitis C reinfection in the oral direct-acting antiviral era.Journal of viral hepatitis,25(3), 220–227. https://doi.org/10.1111/jvh.12859
Midgard, H., Weir, A., Palmateer, N., Re III, V. L., Pineda, J. A., Macías, J., & Dalgard, O. (2016). HCV epidemiology in high-risk groups and the risk of reinfection.Journal of hepatology,65(1), S33-S45.