Learn how CEI can help you.
Explore CEI clinical tools below: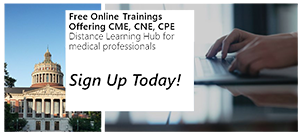 CEI Line 1.866.637.2342
A toll-free number for clinicians in NYS to discuss HIV, PEP, PrEP, HCV, DUH and STI management with a specialist.
Clinical Cards
The CEI Centers of Excellence offers 7 clinical cards. These convenient cards provide clinically relevant information on HIV Testing, PEP, PrEP, HCV and STDs treatment. The cards can be discreetly attached to your name tag while providing all of the important information needed to make clinically sound decisions.
Order your cards today! Click here!
CEI Virtual Patient
A digital simulation platform that delivers HIV recommendations and interative decision diagram. To learn more, click here
Archived CEI Newsletters