Learn how CEI can help you.
Explore CEI clinical resources below: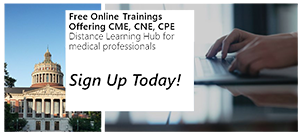 CEI Line 1.866.637.2342
A toll-free number for clinicians in NYS to discuss PEP, PrEP, HIV, HCV and STD management with a specialist.
Public Service Announcement (PSA)
Drug overdose is a serious public health concern and opioid-related overdose has increased as a health threat. CEI offers the following public service announcements (PSAs) to raise awareness of the growing opioid public health crisis.
Promotion of Institutional Opioid Policies

Promocion de Politicas Institucionales Opioides (Spanish Version)

Promocion de Politicas Institucionales Opioides (Spanish Version)